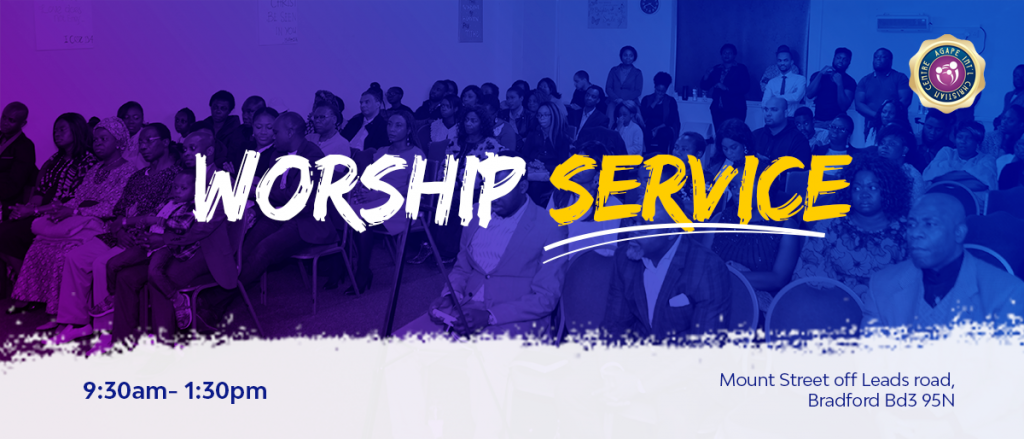 AGAPE WORSHIP SERVICE
Our worship service holds every Sunday from 9:30 am- 1:30 pm. This comprises our morning devotion together from 9:30 am-10:10 am, our morning communion (where we break bread and take tea together), Sunday exaltation, choir ministration, and breaking of the word.
Our worship service is fun to be part of with community-like activities to lighten whatever burden you came to church with. Our word session is so refreshing each service and provides the necessary guidance for a great week.
TAKING IT BY FORCE (TIBF)
Our ministry is built on a strong and fervent prayer foundation. We give no room for the enemy to operate. Taking It By Force (TIBF) is our weekly prayer service which holds every Friday from 6 pm-8 pm. We stand on God's word to lay claim to all our promises in CHRIST JESUS.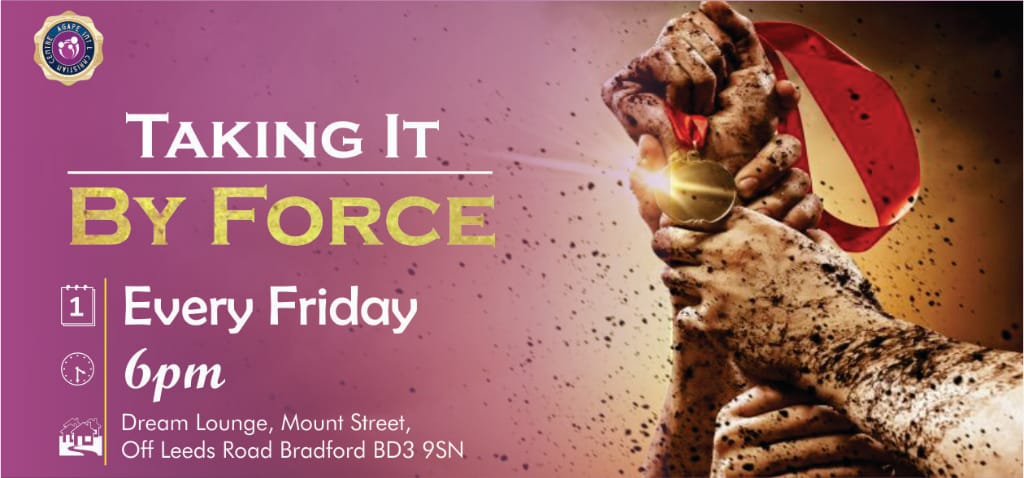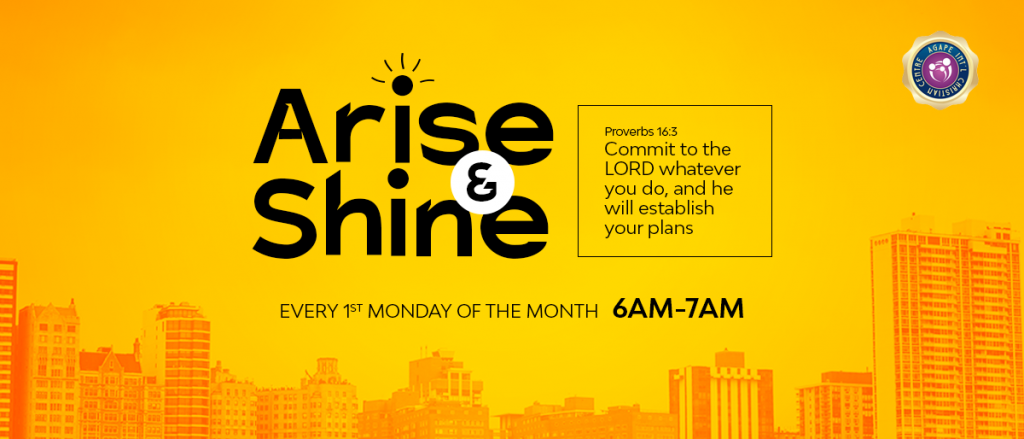 ARISE & SHINE
Our monthly event that holds every first Monday of the Month from 6 am-7 am. This is an hour-long prayer session to prepare us for every working day of our month. "We believe that if you can bow to God, every of God's work will bow to you".  Our watchword here is Proverbs 16:3- "Commit to the LORD whatever you do, and he will establish your plans".
OVERCOMERS NIGHT
Overcomer's night is our Monthly Night Vigil. Matthew 13:25 says; 'But while men slept, his enemy came and sowed tares among the wheat, and went his way'. We follow every spiritual strategy to ensure we are always one foot ahead of the enemy. Overcomer's holds every last Friday of the month from 11 pm-3 am.  We stand in the gap for the church and the land in general. Prayers are well structured that you will not know when time is gone. Why not join us if you live close by.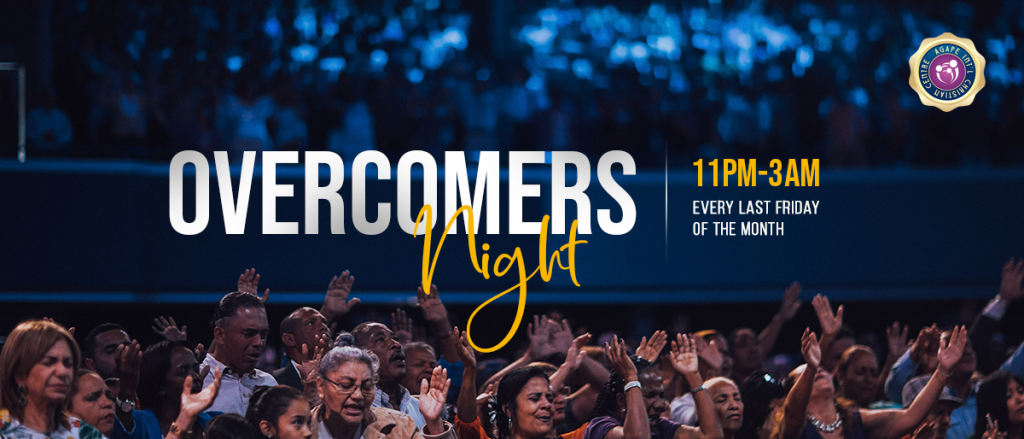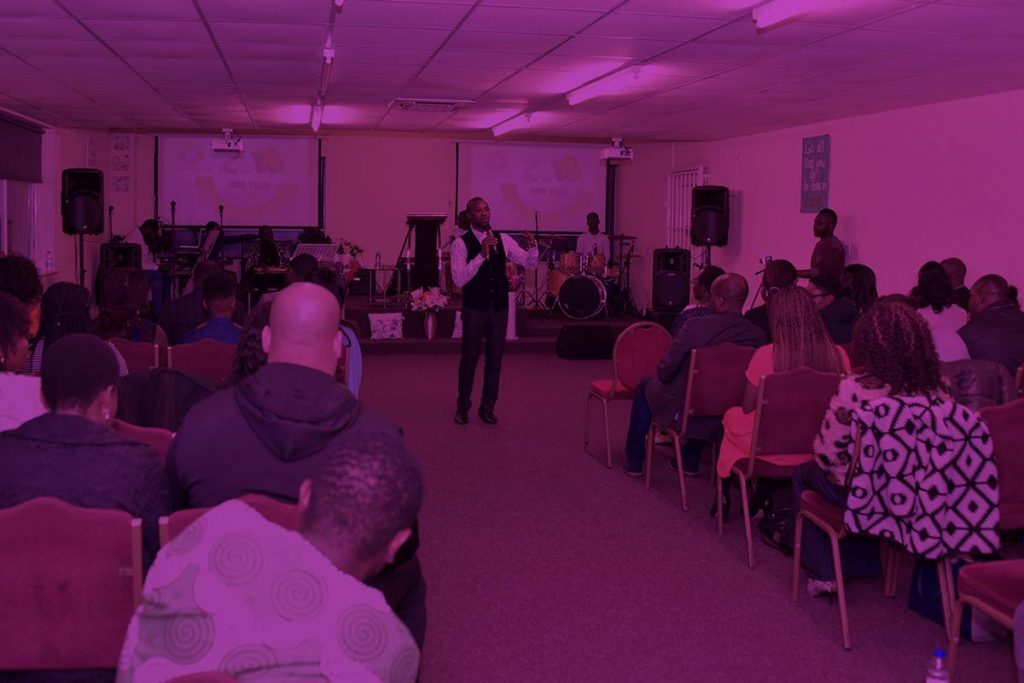 AGAPE FESTIVAL
Agape Festival is our annual community outreach program. The whole idea is to reach out to the environment around us by providing helping hands to those in need, feed the hungry, and visiting Community homes around our local base. It is a Three(3) day program each year and centers around community outreach. We want to take the gospel into our street and involve other sister churches around us to evangelize Bradford.
AGAPE FAMILY CONFERENCE
Agape Family Conference (AFC) is an annual event hosted by Agape Int'l Christian Centre to equip members for the second half of each year. It holds every June and the sole objective is to ensure that our members are spiritually fit to handle each passing day as we cannot be ignorant of Satan's devices. The spiritual wellbeing of our ministry is very important and we don't want our people to be tossed around by every wind of situations or religion. This conference runs for 4days and includes Word Session, Seminar Session, (on business, marriage, immigration, education, and career-Depending on what God will have us do each year and tailored to the specific issues within our ministry), Yahweh Night (an all Night worship session) and impartation.